NEWS
The Homes for Good Section 8 wait list is now open through Tuesday November 19th at 4pm.
For more information, FAQs,and a tutorial video please visit Section 8 wait list information page
SECTION 8 WAIT LIST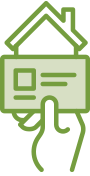 SECTION 8 VOUCHER WAIT LIST
The Section 8 Housing Choice Voucher wait list is now open from November 12th at 8:00am through November 19th at 4:00pm. During that time, applicants will be able to apply for the wait list online or at both of the Homes for Good offices. As of August 1st, 2019 we are working with 2017 waitlisted families through lottery number 3000. Click here to learn more about the Section 8 waitlist process.
APPLY NOW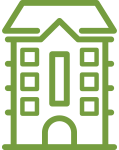 HOUSING WAIT LIST
All public housing waitlists are currently closed.
For other open wait lists at properties managed by Homes for Good, click the button below. Please note that these are for specific housing complexes, not the Section 8 Wait List.
HOUSING WAITLIST